Relef CBD 1:1 Relax CBD+CBN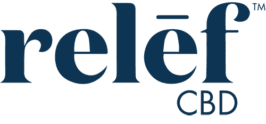 The 1:1 Relax Tincture is an essential to add to your nighttime routine for improved evening relaxation. CBN, or Cannabinol, is a hemp-derived compound that can promote a deeper, more restful sleep so you can wake up feeling refreshed and recharged. This 1:1 ratio of CBD to CBN also provides powerful anti-inflammatory benefits to aid in effective pain management.
Contains 150 mg CBD + 150 mg CBN
USDA Organic Peppermint Flavoring
1 oz (30 mL) Bottle
Vegan, Gluten-Free, Non-GMO
Guaranteed THC Free
3rd Party Lab Tested for Potency and Purity
No Pesticides, Herbicides, or Heavy Metals
WHAT IS IT GOOD FOR?
Promotes a deeper, more restful sleep
Optimizes evening relaxation and enhanced mood
Reduces pain and inflammation
Concentration/Flavor: 300mg Peppermint
Description
WHAT IS CBN?
CBN, or Cannabinol, is another chemical compound that can be found and extracted from the hemp plant. While the hemp plant contains higher amounts of CBD, they usually contain trace amounts of CBN. This cannabinoid was discovered in the late 1800s and researchers believed that this was the cannabinoid that caused users to feel intoxicating effects. We now know that it is actually THC, or Delta-9 tetrahydrocannabinol, that causes the "high" that is associated with consuming cannabis-based products. Interestingly enough, THC will slowly turn into CBN when exposed to heat and light. Don't worry, this process cannot be reversed and result in CBN turning back into THC.
CBN has the potential to act as a mild sedative, although there is still more research to be done on this. We believe that the 1:1 combination of CBD and CBN offers amazing benefits ranging from pain management and encouraging a better night's sleep. Customer feedback from our 1:1 Relax Tincture mentions that while this product may not help them fall asleep, it has helped them stay asleep.
HOW TO USE
Shake well before use. Place serving under tongue and hold for 60 to 90 seconds before swallowing. We recommend using this product 30-60 minutes before bedtime. While it can be used at any time throughout the day, some drowsiness may occur. Consult with a trusted physician first before use if you have a medical condition or are taking any other medication.
As with any hemp oil tinctures, there is no "one-size-fits-all" when it comes to dosage. We recommend starting with 1 mL (10 mg) for one week and then adjusting as needed. It's also important to assess your nightly routine to see what you could do differently to help you get a better night's sleep.
INGREDIENTS
Extra Virgin Olive Oil, Broad Spectrum Hemp Oil, CBN Distillate, Organic Sunflower Oil, Organic Peppermint Oil
Additional information
| | |
| --- | --- |
| Concentration | |
| Concentration per ml | |
| Flavor | |
| Product Family | |
| Size | |
| Vendor | |